Liverpool-based ULEMCo was founded in 2014 as a spin out of Revolve Technologies, to commercialise intellectual property and capability in hydrogen combustion engine technology. The company converts vehicles, having started with diesel Ford Transit vans, to enable them to run on commercially available hydrogen. The technology allows vehicle fleet managers to reduce their carbon emissions to ultra-low levels.
Commercial fleets across the UK benefit from a reduced carbon foot print while still having the full range capability of standard diesel vehicles. Alongside various partners, we already support a fleet of vehicles across a range of hydrogen hubs in the UK. Our aim is continue targeting commercial fleet conversions to grow the market significantly over the next 18 months, and then expand into other vehicle types over the longer term. Our growth plans include creating a hydrogen re-fuelling network, to capitalise on the existing local infrastructure for this 'green' fuel.
Managing Director and Co-Founder
Having worked in hydrogen and fuel cells for some time, I am passionate about delivering solutions for customers that will actually help them make a significant difference to their carbon emissions now, not just sometime in the future.
With over 20 years' experience in the hydrogen and fuel cell technology sector, Amanda is a specialist in the commercialisation of clean tech businesses. 
She is the current Deputy Chair of UK Hydrogen and Fuel Cell Association and during her career has held senior positions, most notably in the Chlor-Alkali industry, which produces hydrogen as a bi-product of the chlorine production process. In fact, she has worked in sectors related to the hydrogen economy her whole career.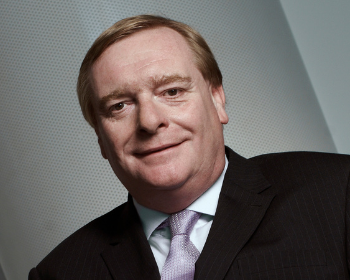 Hydrogen fuel has a key role to play in the commercial vehicle sector and the extensive roll out of this technology will provide an important contribution to a reduced carbon economy.
Bob Joyce, joined ULEMCo in May 2020, to support the company's growth aspirations, using his background in the automotive sector, extensive networks across industry and track record in helping similar businesses achieve market success. 
He was recognised by Debrett's as one of the UK's Top 500 most influential people in 2015, and in the Top 15 for industrial and technology development.
OEM Engine Sales & Applications Manager
JCB Power Systems
UK General Manager
Bucher Municipal
Transport General Manager
Yorkshire Water